P-EBT, Food and Financial Assistance Amid the COVID-19 Crisis
PANDEMIC-EBT (P-EBT):
You May Check Your Child's Pandemic EBT (P-EBT) Status Here – click here
Pandemic EBT (P-EBT) Information and FAQs – click here
P-EBT Resources in Translated Languages (FAQs and Flyer) – click here
__________________________________________________
EMERGENCY SNAP SUPPLEMENT:
The Emergency SNAP Supplement has been extended through July.
The June supplement will be available to eligible clients on July 9, 2020.
The July supplement will be available to eligible clients on August 10, 2020.
________________________________________________
SNAP and FINANCIAL APPLICATION INFORMATION BELOW: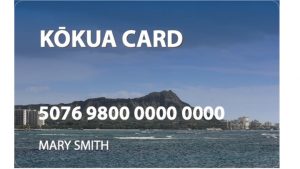 Supplemental Nutritional Assistance Program (SNAP) and Financial Benefits (updated 6/12/20):
The Benefit, Employment, and Support Services Division (BESSD) of DHS will continue to serve residents throughout the pandemic without interruption.
A few changes have been implemented to protect clients and staff during this time:
There is a reduction in staff at these administrative offices and processing centers, but they are working hard to manage the workload and provide reduced exposure for all. Please be patient with our staff as they work as quickly as they can to process requests and applications.
Telephone will be the primary means to contact BESSD processing centers and other offices. Please see the phone number (indicate where on this site) for the processing center near you.
If you visit a processing center, you will be directed to drop off your forms in the drop box and contact the office by phone. The number will be posted on a sign there for your convenience.
While the lobbies are officially closed during the pandemic, if you do not have access to a phone, signage will instruct you on how to alert BESSD staff at the center that you have no phone. They will work with you through the security doors to help in any way possible.
IMPORTANT NOTE: THE CORONAVIRUS STIMULUS CHECK IS NOT CONSIDERED INCOME FOR SNAP/FINANCIAL ELIGIBILITY DETERMINATION (click here for more information)
If you are unable to apply online, you may download and print this paper form application – click here
There are 3 ways to submit your application:
Apply online using the new online application
U.S Postal Mail – *paper form
Drop off – *paper form
*Paper form  – Once complete, you may print and sign the form, then mail it, or drop it off at a processing center as noted above.
WHAT HAPPENS WHEN I APPLY FOR BENEFITS [updated July 2020] – (click here)
TO CONTACT THE BENEFITS OFFICE/PROCESSING CENTER NEAR YOU – (click here)
Current Recipients of SNAP:
SNAP certification periods for recipients requiring six-month review or eligibility reviews during March, April, and May will be extended an additional six month to ensure no lapse in benefits due to the pandemic. A notice will be sent to you, at the last known address on file via U.S. Postal mail providing more details.
During the pandemic, the US Department of Agriculture has waived Able Bodied Adults Without Dependents (ABAWD) work / Education & Training requirement. This is in response to the decline in available work and closure of training courses due to the pandemic. During this time, applicants will no longer need to re-file SNAP applications.
More information will be provided on these and several other program enhancements geared to help residents during this difficult time. Please check this website frequently.