NEWS RELEASE: Hawaii's Medicaid Director Leads on National Stage
Posted on Apr 24, 2017 in Main, News
FOR IMMEDIATE RELEASE
April 24, 2017
Hawai'i's Medicaid Director Leads on National Stage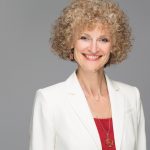 HONOLULU, HI – Hawai'i's Med-QUEST Director Dr. Judy Mohr Peterson was named president of the National Association of Medicaid Directors (NAMD) board of directors last week. Dr. Mohr Peterson was elected to this leadership role by her fellow Medicaid directors from across the U.S.
"We are excited Judy has stepped up to lead on the national stage. Judy, with her extensive Medicaid experience, will play a key role in facilitating national conversations not just about Medicaid but about health and healthcare more broadly," said Department of Human Services (DHS) Director Pankaj Bhanot.
NAMD, a bipartisan, nonprofit, professional organization, represents leaders of state Medicaid agencies across the country. Dr. Mohr Peterson, who previously served as vice-president, is also eager to take on her new role as board president.
"Medicaid directors come together through NAMD to identify and advance priorities and share best practices and strategies. I'm honored to lead the board on behalf of Medicaid directors nationwide. I'm also looking forward to the opportunity to share the work Hawai'i has been doing to take a whole-person approach to healthcare by focusing on the social determinants of health and their impact on communities," said Dr. Mohr Peterson.
Dr. Mohr Peterson joined the state of Hawai'i in July 2015 as administrator for the DHS Med-QUEST Division. She brings more than 20 years of public health experience to her new position. Most recently, she spent six years as Oregon's Medicaid director, helping lead the state's health system transformation and coverage expansion.
Dr. Mohr Peterson replaces Christian Soura, who recently left his role as Medicaid director in South Carolina. She is joined by Kate McEvoy, Medicaid director from Connecticut, who was also elected as vice-president of the board. Tom Betlach, Arizona's Medicaid director, will continue in his role as past president of the board.
###
Media Contact:
Ke'ōpū Reelitz, Public Information Officer
Department of Human Services
Email: kreelitz@dhs.hawaii.gov
Cell Phone: 372-4704