DHS Public Information Amid COVID-19
The State of Hawaii Department of Human Services (DHS) is taking aggressive and proactive actions to protect the health and safety of the individuals and families we serve by maintaining essential services to help the people of Hawaii during this COVID-19 crisis. DHS staff is committed to ensuring that processing times are as quick as possible and that the department is responsive to the needs of the community and questions they may have. DHS is committed to transparency and is providing public information on federal funds to the department as noted below.

The information is hosted on the Hawaii Data Collaborative website – click here for information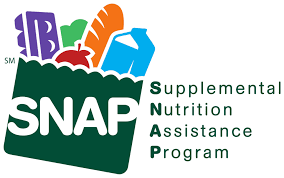 SNAP Data by County Received and Approved – click here
Applications Received (Households):
4/26/2020 – 5/28/2021 = 91,398
Applications and Recertifications Approved (Households):
4/27/2020 – 5/28/2021 = 86,293
(data includes approvals from past eligibility reviews)
The average wait-time to receive your SNAP card is between 3 – 7 days. Thank you for your patience as there has been an exponential increase in applications and the subsequent workload at Processing Centers. We care deeply about the individuals and families in our community and we are working hard to process all applications as quickly as possible.
Website – humanservices.hawaii.gov
Total SNAP Recipients by Month: 2019, 2020, and 2021
January 2019 = 158,949
January 2020 = 153,634
January 2021 = 193,761
February 2019 = 158,581
February 2020 = 152,252
February 2021 = 197,958
March 2019 = 155,902
March 2020 = 153,047
March 2021 = 201,193
April 2019 = 154,526
April 2020 = 171,451
April 2021 = 202,822
May 2019 = 154,618
May 2020 = 177,569
May 2021 = 203,885 (*14.82% increase)
*Drop in the rate of increase for May 2021 due to already increasing counts in May 2020 due to COVID.
June 2019 = 154,161
June 2020 = 180,301
July 2019 = 154,669
July 2020 = 176,516
August 2019 = 154,642
August 2020 = 177,083
September 2019 = 155,293
September 2020 = 179,205
October 2019 =155,061
October 2020 = 177,792
November 2019 = 154,517
November 2020 = 184,713
December 2019 = 154,377
December 2020 = 189,285
Note:  This is data of all recipients of SNAP that may be receiving other program benefits as well.
Med-QUEST/Medicaid:
Med-QUEST / Medicaid Data by County – click here
Increase in Weekly Applications by County from the year before the pandemic (March 2019 – February 2020) to the period since March 2020:
March 2019 –  February 2020 (year before the pandemic): 1,435
Average Weekly Applications Since March 2020: 1,713 (19% increase)
QUEST New Enrollments since March 6, 2020
Total Medicaid Applications Received: 110,219
Total New Medicaid Enrollments: 90,606
Percentage of Applications Eligible for Medicaid: 82.2%
QUEST Total Enrollment March 2020 vs 2021 snapshot
March 06, 2020 = 327,119
June 1, 2021 = 417,725 (28% increase in Total Enrollment)
Average time to process:  1-2 days average
Website – medquest.hawaii.gov
The Table Below Highlights Whether Financial Assistance Related to COVID-19 is, or is not, Considered Income for Eligibility Determination of DHS Related Services/Benefits that are Income-Based
TYPES OF FINANCIAL ASSISTANCE

PROGRAM

State Unemployment Insurance
Cares Act Sections

2102 / 2104 /2107 

(see information below)

FEMA Unemployment Insurance Payment

Coronavirus Stimulus Check
Temporary Assistance to Needy Families (TANF)/Temporary Assistance for Other Needy Families (TAONF)
No
No/No/No/No
No
General Assistance (GA)
No
No/No/No
No
Assistance to Aged, Blind and Disabled (AABD)
No
No/No/No
No
Child Care subsidies
No
No/No/No
No
Supplemental Nutrition Assistance Program (SNAP)
Yes
Yes/Yes/Yes
No
Medicaid
Yes
Yes/No/Yes
No
Child Health Insurance Program (CHIP)
Yes
Yes/No/Yes
No
Vocational Rehabilitation (DVR)
No
No/No/No
No
Section 2102 creates the Pandemic Unemployment Assistance program that provides benefits for eligible individuals who are self-employed, seeking part-time employment, or who otherwise would not qualify for unemployment benefits under state or federal law. To be eligible, among other requirements, individuals must demonstrate that they are otherwise able to work and available for work within the meaning of applicable state law, except that they are unemployed, partially unemployed, or unable or unavailable to work because of COVID-19 related reasons.
Section 2104 provides that, under the Federal Pandemic Unemployment Compensation program, eligible individuals who are collecting certain UI benefits, including regular unemployment compensation, will receive an additional $600 in federal benefits per week for weeks of unemployment ending on or before July 31, 2020.
Section 2107 creates the Pandemic Emergency Unemployment Compensation program that allows those who have exhausted benefits under regular unemployment compensation or other programs to receive up to 13 weeks of additional benefits. States must offer flexibility in meeting eligibility requirements related to "actively seeking work" if an applicant's ability to do so is impacted by COVID-19.
Note: Information is subject to change as federal rules change.