Research + Publications
Commercial Sexual Exploitation of Youth and Women-Identified
Sex Trafficking in Hawaiʻi Part 3: Sex Trafficking Experiences Across Hawai'i. This report details the results from the first sex trafficking victimization survey conducted by the State of Hawai'i. The survey was completed in partnership with Child and Family Service and Arizona State University and found nearly 100 sex trafficking victims at one social service provider.
Sex Trafficking in Hawaiʻi Part 2: The Stories of Survivors is the first state study to provide insight into the circumstances behind sex trafficking in Hawaiʻi. The study focuses on learning directly from sex trafficking survivors how their trafficking happens, who bought sexual consent from them, who sold them, where and how there were sold, and what familial and societal factors preceded their victimization.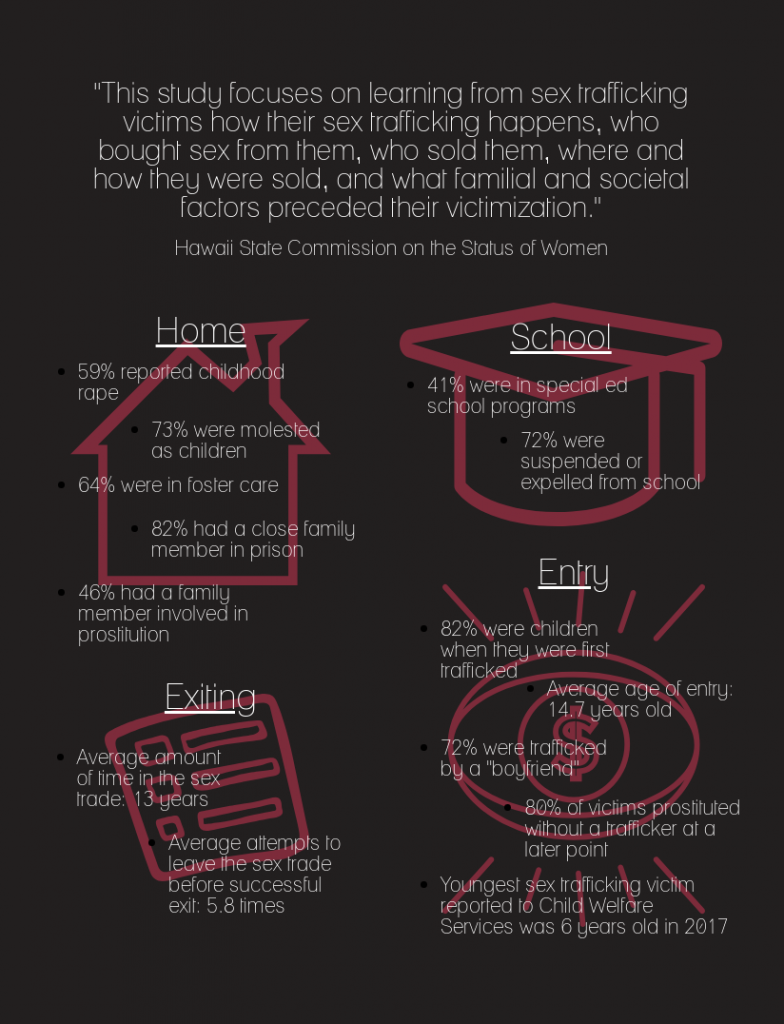 Sex Trafficking in Hawaiʻi Part 1: Exploring Online Sex Buyers is a groundbreaking, first-of-its-kind research report on the demand for prostitution in Hawaii. It is also the first of a four-part series analyzing the local sex trade and response infrastructure.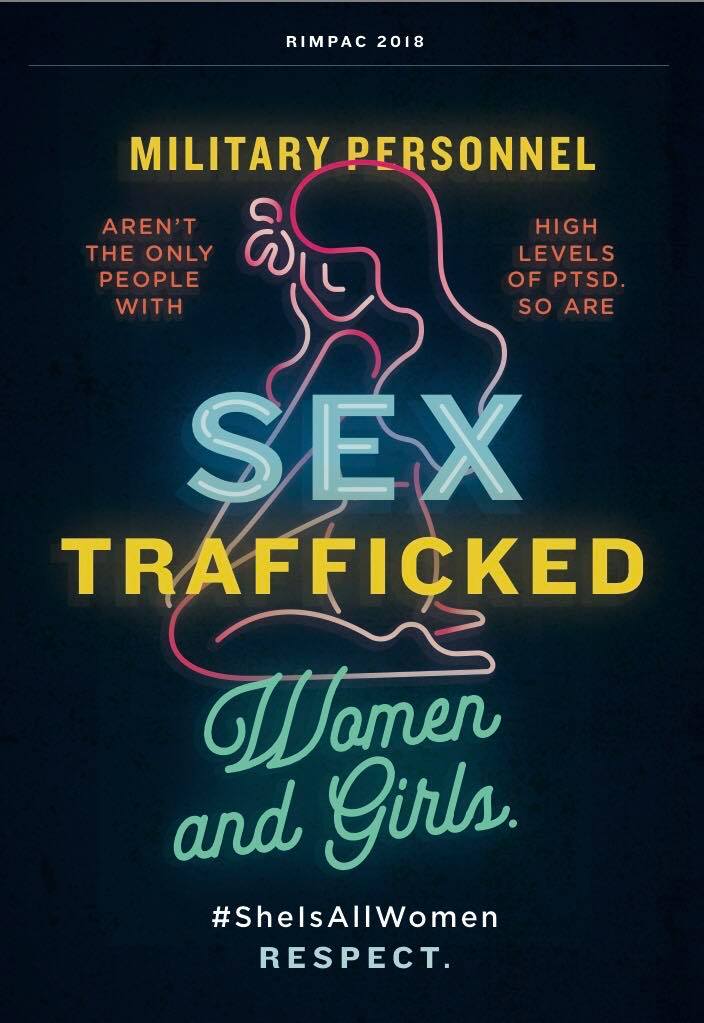 HONOLULU, HI– On Monday, July 2, the Hawai`i State Commission on the Status of Women at the Department of Human Services launched its first anti-trafficking campaign to coincide with RIMPAC. The "She is All Women" campaign aims to bring attention to the outsized demand for prostitution in Hawai`i — a demand met in part by sex trafficking, and that surges during RIMPAC.
Paid Family Leave Reports
2019 Report
2016 Report